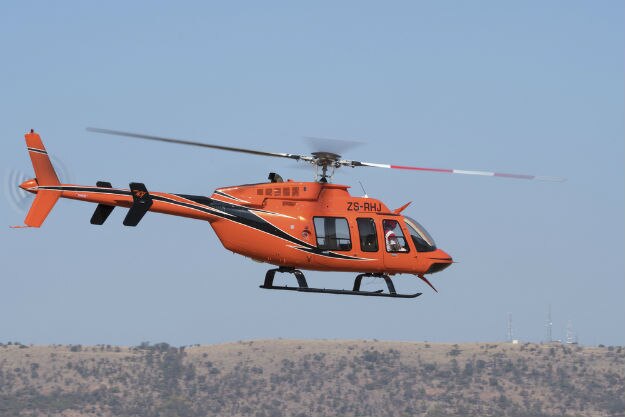 A
helicopter shuttle service (HeliTaxi) was opened in Bengaluru on Monday for the
public between the Bengaluru airport and the city, in a bid to provide last-mile
connectivity.
The
Bengaluru International Airport Limited (BIAL), located in Devanahalli, about
40 km from the city centre, had tied up with helicopter service provider Thumby
Aviation to ferry air passengers to and from the city.
"We are currently
operating the service from 6.30 a.m. to 9.30 a.m. and 3.15 p.m. to 6 p.m.
between the airport and the city through a helicopter that can seat six
passengers," Thumby Chairman Group Captain K.N.G. Nair told IANS.
The fare for each passenger in
the seven-seater (six passengers and a pilot) HeliTaxi is pegged at Rs 3,500
with additional taxes.
A commuter can opt for the
helicopter shuttle service between BIAL and Electronic City in the south (about
70 km from the airport), which is home to hundreds of technology firms
including, Infosys and other multinationals, or Hindustan Aeronautics Limited
(HAL) Airport in the city centre.
"Bengaluru needed a service like this much
more than the other cities due to its poor road density (the measure of road
length per square km area of land), as compared to other Indian cities," said Nair.
The
decision to launch the helicopter shuttle service was announced in August 2017
by Union Minister of State for Civil Aviation Jayant Sinha.
Currently, the chopper service provider has
employed only one helicopter to ferry the air passengers and will increase the
number depending on the demand.
The HeliTaxi is expected to make one to-and-fro
trip per hour between the helipad at BIAL and Electronic City or HAL
Airport.
The
chopper service fare is comparable to a 5-7 seater luxury cab fare, which costs
about Rs 3,000-4,000 from the city's far end to the airport.
As India's third busiest airport after New Delhi
and Mumbai, Bengaluru has at least 60,000 fliers landing or taking off on
working days.